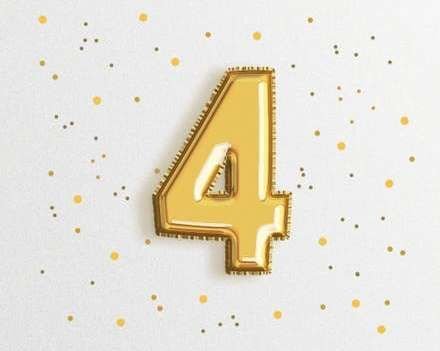 This September marks another year in the books for the InvestEd crew. We will officially be in business for our fourth year on September 15th. Man how time flies, but what a time it has been. We are proud to say that InvestEd has grown with a solid, full-time team and are even more proud that we get to bring a wealth of financial literacy to the public along with specialized financial services to countless Baltimore residents and beyond. Last year, this post focused on the theme of impacting the future of individual lives through our financial education. This time around, we'd like to shed light on how we aimed to be better in the scope of our work.
1. Webinars: While it may seem minimal, one thing we're proud of is our introduction of webinars to our service of offerings. In office seminars have been the staple of InvestEd's financial education, but we realized we could be missing a group of people whose access to the city, let alone our office after 5, was difficult or impossible. With that, we started making our seminars available in webinar format so our Baltimore community and those in surrounding areas could tune in and get the same information from the comfort of their own space. You can stay up to date with our future events through our Facebook page to see when our next webinar or event it.
2. Coffee & Conversation: In another attempt to step out of our office comfort-zone, literally, we rolled out a concept for setting up informal office hours at local coffee shops in the city; we called this Coffee and Conversation. Initially, we started out having our lead advisor, George, take up shop at a new coffee shop once a week during the month of May to simply answer questions and talk to any person who may be intimidated or wary to schedule a formal in office meeting with us. The preliminary feedback was great and people appreciated the access we were extending. We have since made it a monthly event and have even included our full staff in the mix. Look out for our next one on September 27th with our advisor, Endrit.
3. More Community Events: This year has brought great opportunities to be in a range of community spaces and to work with different organizations. We've continued to build a relationship with the Baltimore City Police Department by sharing our services at numerous pop-up and family events. We've worked with Venture For America, providing financial education to future entrepreneurs. We've shown our school spirit by presenting financial seminars on the campuses of University of Baltimore, Morgan State University, University of Maryland, MICA and schools like the Harlem School of Lacrosse, the Irvine School and the Baltimore Leadership School for Young Women. Financial education is our bread and butter, so any opportunity to speak in front of a group of willing and eager individuals, we oblige and aim to work with again.
4. Ramping Up The Fun: This year has also brought forth new ideas for bringing fun and interesting things to you. April, or Financial Literacy Month, brought with it fun financial facts, new Facebook live events and our Financial Trivia Mondays with gift prizes. From that, we decided to make financial trivia once a month engagement through the remainder of the year. Additionally, we did our first ever social media contest giveaway for a luxury meeting experience which included a massage at the Four Seasons Hotel. This was a runaway initiative that brought us a slew of new social media followers, more people to hear and share thoughts with and some new advocates to promote the work that we do. We also showed major love to some women in Baltimore who have been crushing it their respective fields for our Women Crushing It Wednesday series during Women's History Month back in March. Dovetail to July, we also hosted a special event at the IVY Hotel to introduce, in grand fashion, InvestEd to some leading ladies in our community. We couldn't have asked for a better time or a greater group of women to convene with and learn of their financial goals through the creation of flower crowns.
These are just a few of our standout moments this past year. We have so much more in store, so much more to share and great things in the pipeline to help you take steps to get your finances in check. If you're in our area (345 N. Charles Street), make sure to stop by Friday, September 13th between 7:00 am-9:00 am for free coffee and/or, Thursday, September 26th from 4:00 pm-6:00 pm for our ice cream social; both events are to commemorate our 4th birthday. We're so hopeful for what the year ahead will bring forth and the new memories we will create. Thanks to all who have stuck with us this long and continue to cheer for us; we couldn't do it without you. So far, what's been your best memory of working with InvestEd? We'd love to read yours in the comment section below.
Loading Conversation