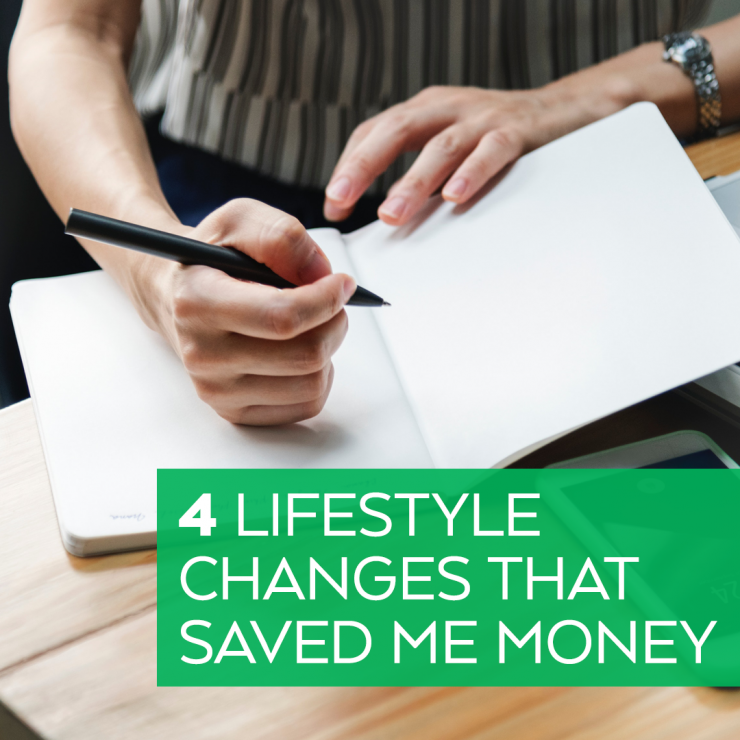 InvestEd is a Registered Investment Advisor that knows a lot about supporting people on their financial journey, no matter where they are on it. We disperse financial information freely, advise on investing and work with individuals to create financial plans best suited for their personal situation. We hope to be the #1 Fiduciary Advisor in Baltimore in the years to come and that will come with more people realizing what the benefit of talking to a Registered Financial Advisor (RIA) can be for them. If you're not currently working with an RIA and are interested in learning about why meeting with one is worth your time, read on.
Reason 1: You need a help budgeting
Maybe you haven't had a good run of tracking your spending. Maybe you haven't a clue how so much is leaving your account even though you think you are watching your spending. You don't have an emergency fund. You're not even sure what your true take-home income is. If any of these apply to you, that's reason enough to come in for a 1:1 meeting with us. Budgeting is key to building wealth and getting on track to reach your financial goals. Our advisors are skilled at looking at your full financial situation and making recommendations for improvement which will include the best way to organize and prioritize your budgeting. We will even send you a budget sheet that you can use from then on. We will address your cash inflow, your debts, your monthly living expenses, and your saving efforts.
Reason 2: You could use help with an old 401k or investment account
Do you have an old 401k that you need to rollover? Before just now, had you forgotten you have an old 401k from an old employer? Even if you have a SEP IRA or 403b and need some help with having it do more, you should talk to us. We'll take a look at any of them to see if you are diversified appropriately to meet your financial goals, see how much you're paying in fees, and see if you are on track with your retirement savings. When you come in to talk with us about an old 401(k), we'll offer the opportunity to manage your account by rolling it over to one of our accounts through our custodian, Betterment. We are able to offer 0.95% assets under management annual fee. Also, there is no minimum for what you're able to roll over into one of our accounts.
Reason 3: You need support getting to your financial goals
We want to help you get to your financial goals and if it has been a long journey for you to hit some of yours, we can take a look at what you're doing. Sometimes plans need revisions and as the person who created the plan, you may benefit from some outside eyes to review it from a fresh perspective and to show you your financial blind spots. In our meetings, you will have time, in the beginning, to talk about your financial goals and our advisor will assess if your financial saving habits are aligned with your goal forecasts as best as they can be. If your goal is to build an emergency fund, but aside from paying your monthly living expenses, you're spending the rest primarily on discretionary purchases, that's not helping you. If you're trying to save for a home in the next 5 years and you're only setting aside cash in savings and not contributing to a high yield investment account, you're missing out on your money working harder for you. Trust that a fiduciary advisor will look at all angles to support you with making the right moves to get to your goals as realistically close to your goal time frame.
Reason 4: You have specific financial questions
If you're just starting out and need help with the first step, we got you. It could be as simple as asking for help about how to fully understand your paystub and what's being taken out each month. If you feel pretty established and just have some questions, you can come in and talk to our advisor to give you those checks and balances. Maybe make sure you're claiming appropriately for the most tax breaks. At InvestEd, our doors are open to educating everyone and equipping them with the best-suited information to leave them feeling empowered about the next steps in their financial journey.
Reason 5: You could use a spa day
All this month, anyone who completes a one-on-one meeting will be entered for the chance to win a spa day at the Four Seasons Spa. The odds of winning are high! The package includes a Swedish massage and access to the indoor pool, sauna, relaxation room and Jacuzzi for the day. What's not to love about an opportunity to relax hard for the day and you won't have to pay? Care to put your name in the running? Schedule and complete your meeting before August 30th to be eligible. We'd love to help you reach your financial goals. www.mdinvested.com/book-apartment?from=home
Loading Conversation