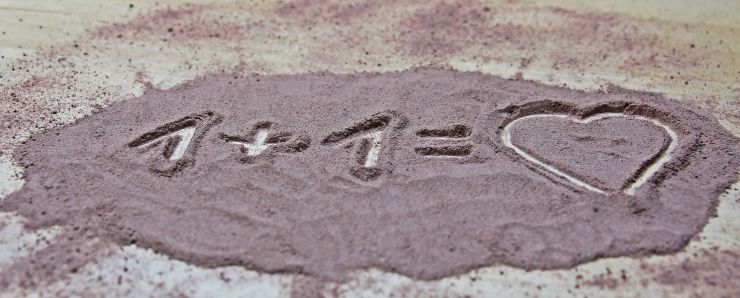 According to
American Psychological Association
, more than 72% of Americans report having financial stress. That stress continues and at times even worsens during marriage or partnership due to differences in knowledge, values, spending habits and overall goals and attitudes towards money. There are many questions that should be discussed with your significant other regarding money, but here are the top five questions we think you should ask.
1. Where are you financially? Be Honest!
Create a space of financial transparency where you can talk openly and honestly about money with your partner. To dig deeper, ask your partner what assets they have, what type of debts they carry, and how they are managing their debts.
In addition, you should also discuss what each of you is currently saving for and where and how much you are saving. For example, discuss your current 401K options along with old 401ks, any ROTH IRAs that you've opened on your own and intend to max annually for as long as you can, and any other investment accounts. This is also the moment to disclose any other financial obligations like alimony, child support or even parent support. Just as is the case with the whole relationship, honesty and trust should be at the forefront of this conversation.
2. How should we budget?
The next step following the total disclosure of your assets, debts, saving/spending attitudes, and prior obligations is to discuss how to 'budget' or have a 'spending/saving plan' for your money. It's not uncommon that most households fail to have a thoughtful plan for their income. They know they have to pay certain fixed and known costs such as rent/mortgage, any debt payments, utilities and any healthcare payments, but for the remaining, there's usually no plan.
A good and detailed conversation should be had about how to budget. Lead this conversation by prioritizing what's important to the both of you then think about saving for the future and how to spend for your 'want items' after all of the above have been taken care of. Making sure that you have a plan and agree on it makes all the difference.
3. What are your financial goals?
When you enter into a long-term partnership, talking about life goals and financial goals with each other is equally important. The conversation is meant to help you understand each other's priorities and desires and then work towards common goals that can be pursued together. Many goals may match perfectly, such as buying a house, saving for retirement or even saving for vacations. Some will be more individualized but still need to be planned for, such as furthering one's education, or any other dream or desire that either of you may have always wanted to achieve. The idea here is to talk through attainable goals, clearly identify time horizons, set realistic target amounts and plan for how to get there. You come in as two but move forward as a unit with joint goals, desires, and aspirations, even if some of those desires are of just one partner – you pursue them together and make a plan to get there as one.
4. Can we support children?
One of the main discussions in a relationship will most likely be about children. If you choose to have children, you'll want to consider how to pay for childcare, how to educate them (public or private), how to save for their college education, how to train them with and about money, how to spend on them – how much and/or often.
According to CNN
, it costs about $250,000 to raise a child, and that is from birth up to age 17, not including college tuition. That is definitely a lot of money and a big topic of discussion to be had in a committed relationship. Discuss your family dreams, ideas, and expectations, but then always put them through a 'reality check' to see if they can be achieved and what it would really take. If you cannot afford your 'dream' then start prioritizing and making sure you have a plan for the things that really matter to you.
5. How would you care for an aging parent?
A conversation that will be had sooner or later is about each partner's aging parents. Healthcare costs are on the continuous rise amongst the elderly and even after government payments such as Medicare or Medicaid,
about 20% of all expenses
are still paid out-of-pocket. And with the average health care expenses at over $14,000/year, the copays and out-of-pocket expenses quickly add up. If either's parent(s) are not financially secure or just depending on social security as many Americans are, that's definitely a conversation to be had as it affects much more than money, but the quality of life and even living arrangements as well. Remember, talking about it and realizing that your partner's parents may require some financial help in the future sets up the path for a much smoother discussion later on.
As relationships go, not all will have the same roadblocks, timelines, goals, and milestones. With that said, you'll want to tailor your financial discussion to what suits you best. The questions we've given you here can lay a great foundation for getting the conversation started or to inspire thoughts and questions you haven't thought to ask yourself or your partner. Just remember when you do sit down to talk, always have honesty and trust at the core of each conversation while having realistic expectations and prioritization of all your goals and desires. Here's to happy, healthy and financial secure relationship.
Loading Conversation