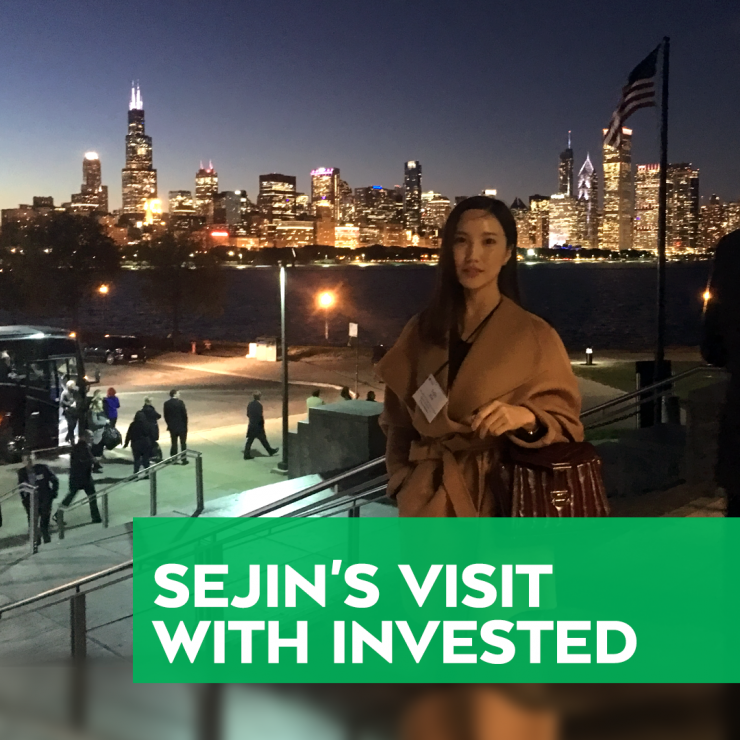 Sejin is the Marketing/Research Manager for our Korea Team at Wealthy and Wise. They help families overcome their complex financials and estate planning needs so that wealth will prevail through multi-generations to benefit the family and overall community. Last month, as part of a project to delve into research about our business and marketing practices in the US, she was asked to spend three weeks with the InvestEd team. The result was a mutual exchange of information about our company dynamic, businesses strategies and the somewhat eccentricities of our cultures. We gained a new friend and gained a new appreciation for our work since being able to see what we do through fresh new eyes. Read on to learn more about Sejin's experience while here last month.
It had been three and a half years since I had started working for Wealthy & Wise when my manager, Steve Hsin, asked me to come to the US office and met his US team, InvestEd, to learn about their team spirit. I was more than excited as I had been told that I might have an opportunity to meet them in the future for a long time. It was like my dream come true.
When I finally made the trip to Baltimore, I was so pleased with the experience. I have seen and learned a lot of things during my time in the US, working with the InvestEd team, but one really meaningful lesson I got from my time in the US was about their team spirit. The positivity and passion that emanated through the office were not from one individual's effort, but them all depending on and lifting each other up when the time calls for it. What made them an awesome team was their team effort to listen to each other. It sounds simple, but that type of communication is no simple task in Korea. We have an all-pervading social convention called hierarchy. It's basically you don't say 'no' to your boss even when you think you have better ideas.
What InvestEd was doing came as a fresh blow to me; someone who was only familiar with the office cultures in Korea. The team knew that the only way they could bring out the best in each member was to listen to each other and respect the ideas from all members. I admired that they could also admit that things aren't always perfect, but for the sake of the team and the success of the business, they would always try to remedy their shortcomings by finding a different virtue from others. As I reflect on the team as a whole, I'd like to point out traits that I admired in each individual member.
Allison is a positive thinker. As a manager, she takes others' ideas seriously and makes people think positively. She always tries to find solutions no matter how serious or difficult the issues she is facing are.
Joy is a prudent one. When she deals with a situation, she takes her time to find the best solution. She never makes little of anything and tries to come up with her best option, so her ideas are usually very modest yet detailed.
George and Endrit were the professional ones. They don't take their job as responsibility but more as their passion. They always make fun of each other and exchange jokes but take a completely changed attitude when it comes to business and putting their best foot forward on behalf of the clients. They are excellent financial advisors who provide useful financial advice to clients and deal with everyone with respect.
It's been about three weeks since I came back to Korea and I'm still feeling the positive energy from my experience there. With the InvestEd team spirit I took back from Baltimore, I have tried to be a positive influence to the ones who just started working, to be more prudent when I deal with tasks or certain business situations and be more confident and professional when talking to clients. Through sharing my experience and practicing some of the team building activities I learned from the InvestEd team, it is my hope that my team here will improve on both a professional and personal level. I feel really lucky to have had such experience and was able to meet all these awesome people there. I'm already looking forward to my next trip to the US and having more fun with the InvestEd team!
Loading Conversation