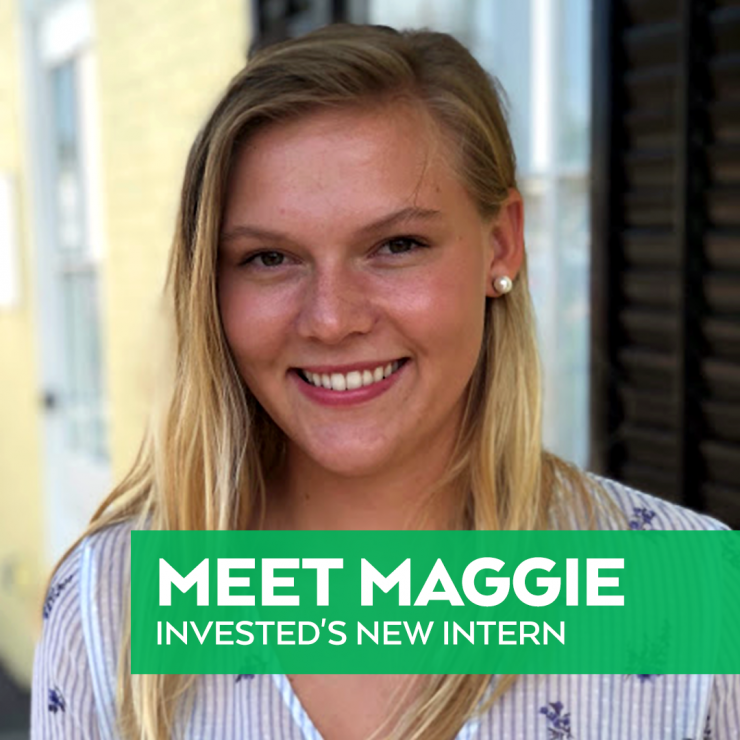 The InvestEd team has the pleasure of having a new intern join us for the summer. Please meet Margaret "Maggie" Knies
1.Describe what you'll be doing at InvestEd and what you hope to get out of your experience.
At InvestEd, I will be working with the marketing team to create marketing materials, and assisting with event marketing as well as digital marketing. I am hoping to gain valuable experience as well as learn a lot from the InvestEd team that will help me in the future.
2.You just go back from time abroad. Let our audience know some of the highlights.

I studied in Newcastle, England for my junior year of college. My time abroad was truly a once in a lifetime experience. During my time abroad, I was able to travel to thirteen different countries. One of the best highlights is that I was able to travel the entire month of April with two of my best friends. We explored all around Italy and visited Prague, Budapest, Vienna, Barcelona, and Munich, to name a few.
3.What is your career goal?
In the short-term, I would like to learn as much as I can in my intern role and learn how I can best serve the needs of InvestEd. I am looking forward to seeking out new opportunities to improve my skills in the marketing field. In the longer-term, I would like to pursue an MBA after I graduate in May that will help open new doors for me in the business world.
4.What do you like to do in your free time?
In my free time, I like to spend time at the Jersey Shore with my family, as well as go on runs or attend spinning classes.
5.You're an international business major, what's something you've learned that you think is valuable to share with this audience?
One thing that I have learned is that the world's economy is increasingly global and that it is essential to understand business on international levels, and having a global perspective is necessary. I chose to be an international business major because I am interested in exploring new places, immersing myself in new cultures, and meeting new people around the world.
6.What quote best describes your outlook on life?
"For what it's worth: it's never too late or, in my case, too early to be whoever you want to be. There's no time limit, stop whenever you want. You can change or stay the same, there are no rules to this thing. We can make the best or the worst of it. I hope you make the best of it." – F. Scott Fitzgerald
7.Favorites Round:
My favorite food is ice cream, more specifically "Maryland Mud" from the Charmery in Hampden.
My favorite thing about Baltimore is all the different neighborhoods. I love exploring new places in Fells Point, Federal Hill, and Hampden during the weekend.
My favorite artist is Khalid.
My favorite influencer is Cassandra DiMicco, and she is based in New York City.
Loading Conversation