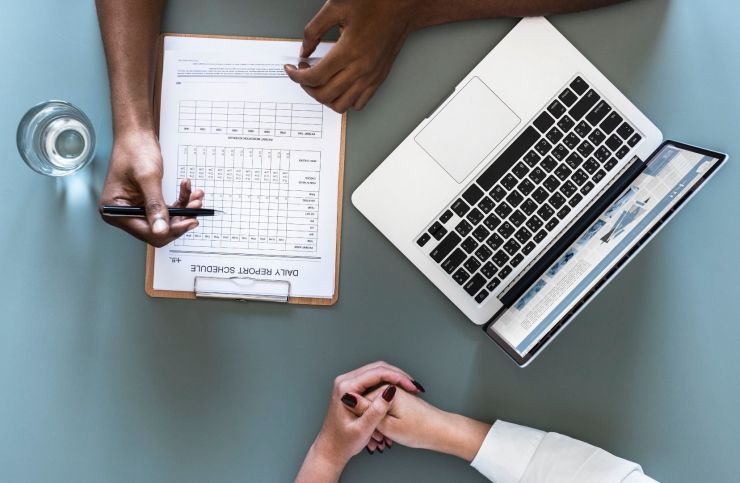 We do an annual checkup with our bodies, our teeth, our cars, and our pets, but are you doing this for your finances? This is just as important as everything else listed, and often times, it can influence the other facets of our life. Below are some questions you can ask yourself while this year comes to a close and we head into the new year so that you can determine your own financial wealth health status. If you get through these questions and find that you could use some help, remember that there is still time to schedule a meeting with us before the end of the year or get a jump start on the new year!
1)What are your goals/What are you saving for?
We're in the holiday season, so I am sure people have given you their wish lists and you're out there shopping and getting great gifts. But aside from what you may want for the holidays, have you given thought to what you want long-term? Specifically, what are the goals you are saving for? Have you prioritized this list and envisioned yourself attaining it? Establishing specific and realistic goals can help keep us on track for the future. Without this, our money is just numbers on paper. Let's help them mean something.
2)Is your Emergency Fund on E?
Currently, do you have enough money saved to cover at least 3-6 months' worth of expenses or is your emergency fund on empty? If not, don't fret. If it's dwindling, use this end of year period to refocus on creating or restructuring your budget so that you can make consistent and achievable contributions into your emergency fund. Remember, emergency funds are important to have because it can prevent us from going into debt, or further into debt when we're able to cover minor emergencies without relying on credit cards. And while it may feel bad to have to use this fund for an actual emergency, it beats the alternative of going into debt.
3)How are you managing your debt(s)?
Speaking of debt, how does this impact your monthly expenses? Have you looked at the interest rates associated with them? This could be the difference of treading water or actually moving forward with paying them down. Debt isn't bad if you can manage the payments, but managing the payments may still just be stagnant if the interest rates are too high.
4)Do you know your credit score?
With sites like credit karma, it is now easier than ever to check and monitor your credit. Use free online resources like this to see where you're at and what steps you can take to make your credit better. There are often suggestions online with ways to improve your personal credit based on where you're at now.
5)Do you have a budget and balance sheet?
Budgeting is a vital component of any financial situation. We hear people say they're on a budget, and think negatively of that, but in reality, this is not a bad thing. Having a budget means you're cognizant of what you're saving for and prioritizing it over other purchases/ expenditures. Knowing your balance sheet, simply put, references knowing what you own and what you owe to others, and the difference of the two("Own" minus "Owe to others") being your 'Net Worth'. Our main overall financial goal is to increase our 'Net Worth' by increasing our assets and decreasing our debts.
6)How much do you save monthly?
Read that question again. What did it ask? When you start thinking about how much everyone else is saving, you can feel behind, or that you aren't doing enough. But again, this is specifically asking about YOU. Not your neighbor down the street, your really successful younger brother, Warren Buffett; YOU. So, whenever you are focusing on saving more, whether you're saving $5 or $5000, it should take into account your current situation and how much makes sense to pinch from either your essentials or discretionary money. Take account of what you have been saving monthly this year, and then ask yourself if it is on track with your financial goals. If not, you may need to find additional ways that you can save more.
7)Do you have health, property or life and disability insurance?
If you have a car, you already know paying insurance to something you may never use may be frustrating. But here's the thing, in reality, we hope to never have to use our insurance, as they're typically a result of a negative event. However, it doesn't discount that it can be extremely helpful. Not everyone will need all these above-listed insurances, but if you have dependents, it may be worth looking into these types of coverage.
8)Do you have a basic will, living will and Power Of Attorney?
You probably read this and if you're younger thought: "Why would I need these?". Well, anything could happen to you, regardless of age, so what will happen to your assets and how will your debts be managed? Now, do you see why these basic legal documents can be helpful? These don't have to be complicated; you can establish specific instructions for how to handle your estate in the event that something does happen to you. Being prepared is a good idea at any age.
9)Do you have a trusted advisor to help you along the way?With all the information that's available and accessible on the internet, we can often feel overwhelmed about the right way to go about things with our finances. Consider using a fiduciary advisor to help take the burden associated with financial planning and investing. Using these services can not only get you back into a place where your finances are in control, but they can also help keep them that way.
Loading Conversation