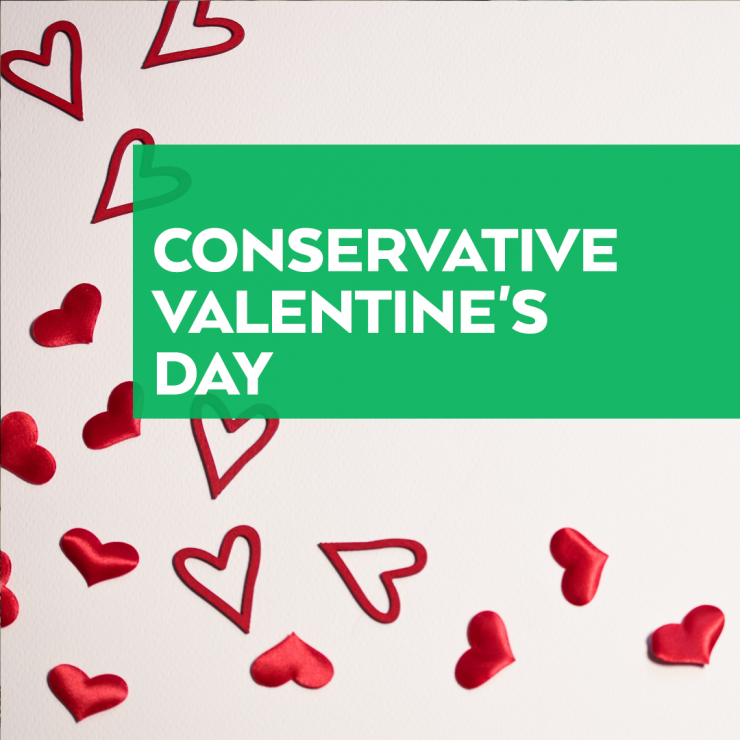 It's Valentine's Day! The day for acknowledging the loved ones in our life. Whether you're showing it in a romantic relationship (what we most associate the holiday with), with your platonic friends or with your family, it's nice to exchange loving sentiments and gestures to show one's appreciation. But as well all know, this holiday has generated the expectation of presenting lavish gifts, pricey meals, and grand gestures. Now if you're up to do these things, there's nothing wrong with it. By all means shower your loved one however you like, but for those of you who are looking to express your love this holiday in a more budget-friendly manner, we're here for you and want to offer some support. The commercialization of this holiday is sure to bring beaming smiles from the recipients of these pricey gifts, but saying I love you shouldn't have to break the bank and here are some examples of how you and yours can have a conservative valentine's day just as perfect as a big budget one.
1. Plan a romantic meal at home: This is an easy one and it can be sure to delight. You can go two routes with this one. The first would be to order in from your favorite carry out. You can make it feel special by enjoying your meal on a decorated table and you each dress up in your favorite night on the town outfit. This option grants you the serenity of eating something you know you'll enjoy eating and it will probably be cheaper than dining in the price-hiked pre-fixed meals at the restaurants in your neighborhood. They'll be no wait and no need to find parking or tipping a valet. Option two is that you could decide on a meal you'd like to cook together. There's a great intimacy that accompanies cooking with your loved one and you can get the food just the way you like it and taste test together as you go.
2. Plan a movie night: I know this seems like it could be any Saturday night, but let's think a little bigger. Create some ambiance by building a comfy fort in the living room and assemble some light streamers to give a feel of being under the stars. I'm sure you have some lights left over from Christmas. For the movie, make it meaningful. See if you can buy or rent one of the first movies you ever watched together. It could bring back memories in a major way.
3. Plan an "I only have eyes for you" night: This evening, the goal is to shut out the rest of the world; no phones, no TV and no social media, no matter how bad you might want to show off what you're "love bunny" got for you. Save it for Feb 15th and give them your undivided attention tonight. Stay home and do activities that encourage laughter, make you smile, give you butterflies and make you feel like time is standing still. Play twister and get creative with the rules like including additional props like paint, create a playlist of songs that remind you of your partner and dance with them or give them a show. Plan a scavenger hunt with clues related to the favorite items in the house for them to find. Give each other a massage or draw one another a decadent bath. Start and finish a loved themed puzzle together or even create art together; can you say hand-drawn portraits of each other? You'll truly appreciate how much you'll regain in one evening with your partner when there are no other distractions and it won't cost a thing.
4. Plan a lunch date: If going out is still something you want to do, maybe switch it up and meet your love for lunch instead of dinner. The cost of lunch will more than likely be less expensive than dinner and you'll have the chance to catch some great afternoon sunlight for a #relationshipgoals worthy picture for your Instagram. Also, with doing a budget-friendly lunch, you could always decide to celebrate again on the weekend when you can order what you'd like and won't be locked into the pre-fixed meals that restaurants do for dinner to manage the large volume of patrons on Valentine's Day.
5. Gift on a budget: If you still want to exchange a nice gift, a cool idea is to agree on a budget-friendly number that works for both you and your partner. Once you decide on what you can comfortably afford, take a mutual shopping trip on Valentine's Day, or any day, and have each other pick out the thing you want that fits within the budget. It's cost-effective and going shopping with your partner can also give you insight into the kinds of things they're into and would like in the future so gift giving doesn't have to be hard for the next gift giving holiday.
These are just a starting point for things you can do for Valentine's Day that won't have to break your budget. Use any of these ideas, all of them or use them as inspiration for an idea all your own. We hope that whatever you do will allow you to stay in line with your financial goals, but still bring a smile to your loved one's face. If you find that you go big on Valentine's Day and have a hard time recovering in the weeks that follow or you need help with improving your ratio of essential spending vs. your discretionary(fun) spending so you can do more next Valentine's Day, feel free to come in or call us. We are here to help everyone and we'd love to help you too with establishing better budgeting habits.
Loading Conversation