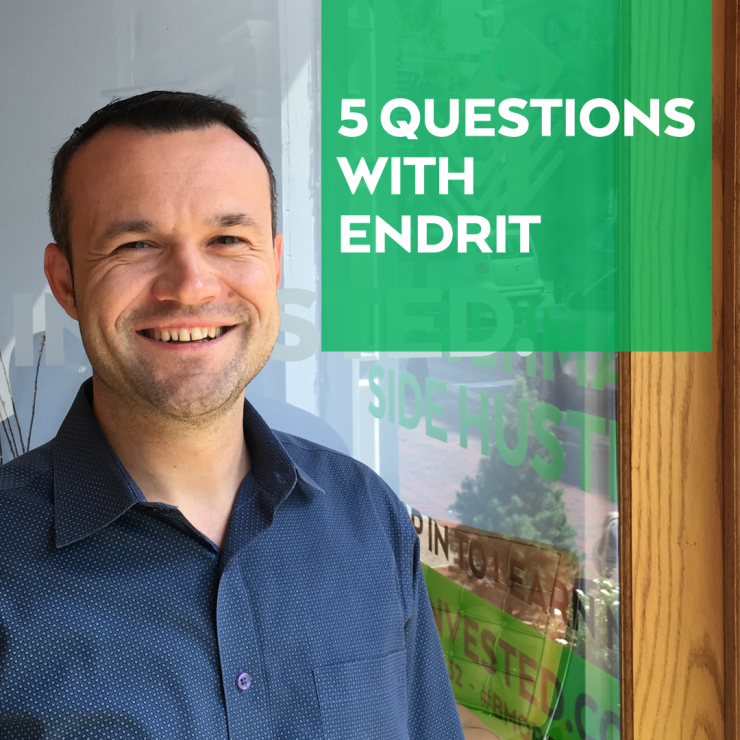 When did you join the InvestEd Team and how has it been for you?
I proudly joined InvestEd March 1st of this year as an advisor in training and have officially become InvestEd's Jr. Advisor after successfully obtaining my Series 65. So far working with this team has been great! I find the work to be very challenging and a non-stop learning process. Daily, I'm realizing new things that will allow me to help others, and that's something that I am really into.
What is your professional background?
My professional background has been mostly business development in the medical field. I worked for a big hospital in Albania, which is where I'm from. It has served me well in different opportunities that have led me to where I am today. Having the opportunity to manage my own business for more than 5 years got me well acquainted with budgeting, marketing and customer relationship which are things I'm glad I can bring to this team.
Who inspires you and why?
A personal hero of mine is Tony Robbins. He is one the best spiritual coaches! His mission is to help people bring the best out of themselves and guide them toward financial achievement. He believes people are gifted with power inside them. We just have to figure out what our power is and use it to become better and achieve our goals. After reading one of his books, I realized that the first investment should go toward improving ourselves. A healthy body and positive mind will take you everywhere you want to go.
What's a secret talent no one knows you have?
I certainly wouldn't put myself at a Guru level, but I think I have the ability to motivate people.
What's your best elevator pitch for why people should meet with a financial advisor like InvestEd?
InvestEd is very genuine and it has a unique mission. Core to the mission is helping everyone to reach their goals, not just the ones lucky enough to have a level of wealth! We put a lot of effort and importance into educating everyone about finances. There are not a lot of financial institutions doing exactly what we do. We strongly believe in the value of creating a strong and long lasting relationship with our clients and want to be the best financial advisor Baltimore has to offer.
Loading Conversation