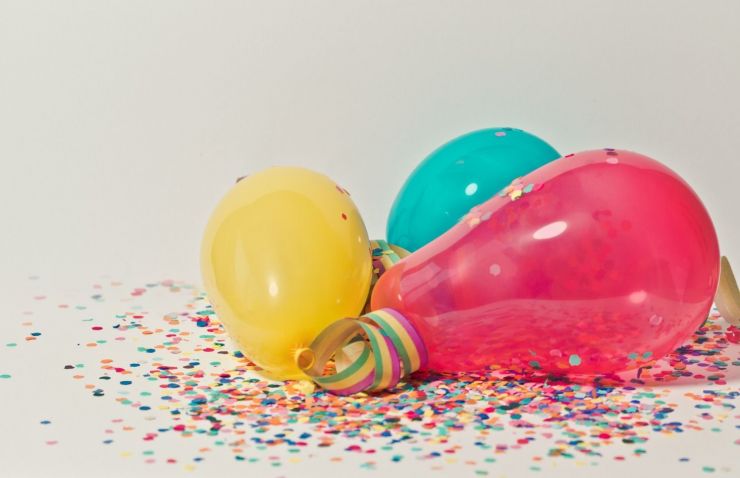 September 15th marks three years since InvestEd officially opened its doors to provide financial planning and investment advising services to the Baltimore community. It is quite a remarkable feeling to reflect on my past three years at InvestEd and truly think about all that we have done. I bet, if you look back on the past three years of your life, you would be thinking and feeling the same. However, I would also guess that one overall theme really sticks out to you. For me, the past three years have been about impacting the future of individual lives through financial education.
We created InvestEd because we recognized that financial literacy, and ultimately, financial freedom is not as inclusive as it should be. Unfortunately, trustworthy and quality financial advice is typically only available to people who have money, came from money or are privileged enough to receive some type of financial education. Everyone else is just left to figure it out on their own. Cue InvestEd – A Registered Investment Advisory firm with a focus on financial literacy first. Our goal in 2015 was to provide free financial literacy and free financial planning services to everyone who was interested. We believed, and still believe, that if people had the knowledge and tools to make smart financial decisions they would be able to achieve their own version of financial freedom.
As of today, InvestEd has hosted and participated in over 136 seminars and events and have personally advised over 350 people! I feel incredibly proud to make that statement and I applaud the InvestEd team for making it happen every day. But, we did not accomplish this alone. We have had the opportunity to work with fantastic companies and organizations to host seminars and create new and unique events. A few of the most memorable events we have hosted are our first "Mind Body Soul" event with Free Baltimore Yoga, "Money & Mixology" events at Baltimore apartment buildings and our in-house "Investing 101" seminar. I am also especially grateful for the unique individuals we have gotten to know both personally and financially over the past three years. Hearing your feedback on our services and your support and encouragement along with your eagerness to spread the word about InvestEd has helped us to keep working to provide financial freedom for all.
Over the past three years, it has been so rewarding for me to watch our passion turn into a company who has been able to stick with our initial mission and truly make a difference in the financial lives of our community. In just three years, InvestEd has helped people plan for their financial goals, start investing for the first time, pay down debts and manage investments they already have. We want everyone to feel that they are welcome in our office and that they can come to us with any financial questions they may have. In regards to our mission of providing financial education for all – I think we are doing it. But, I think there is a lot more financial advising to be done. So, thank you for celebrating the past three years with us but cheers to many more exciting years to come!
Loading Conversation