You got this.
Do more than just keep up.

You deserve a geek
You shouldn't have to dig through charts of data to understand what makes sense for your money.
InvestEd experts can simplify financial information, match your portfolio with your goals, and help you avoid costly mistakes.

All about you
InvestEd advisors are real people with real offices. We talk one-on-one with you to craft a financial strategy that matches your career and goals.
And we're fiduciary advisors, which means we're bound by law to help you improve your financial well-being. We have no ties, incentives, or commissions attached to big banks or Wall Street.

Keep them separated
An advisor helps you make a plan for your money, a custodian helps you manage it. Smart investors keep these two parties separate.
That's why we partnered with Betterment, one of the world's leading financial custodians. They provide a flexible, highly secure, online platform to allow you to access and manage your investments.
No portfolio minimums.
No cost per trade.
No matter what.
---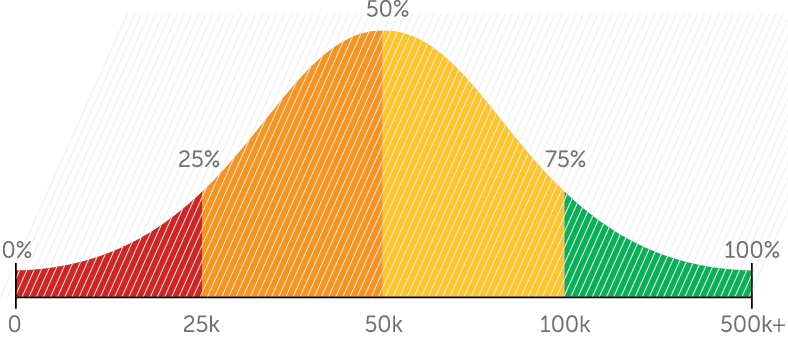 You've tucked away
$27,000
The median retirement savings for people your age is:
$59,000
Your recommended retirement savings today should be:
$59,000
* Based on 2013 Federal Reserve data, income and withdrawal percentage estimates, and retirement at age 67. Numbers don't include Social Security.
You could be doing better.
You're behind what many people your age have saved for retirement. And InvestEd recommends investing even more to be ready for whatever the future brings you.
That's pretty good.
You're off to a good start. This is better than the median of people your age. But you could still fine-tune your investments to avoid common mistakes and make sure your money continues to grow.
Well done.
Oh, a rockstar huh? Your financial savvy's impressive, and we're glad that you're planning for the future. But did you ever wonder if you're making the most of what you have, or if you could be doing more?